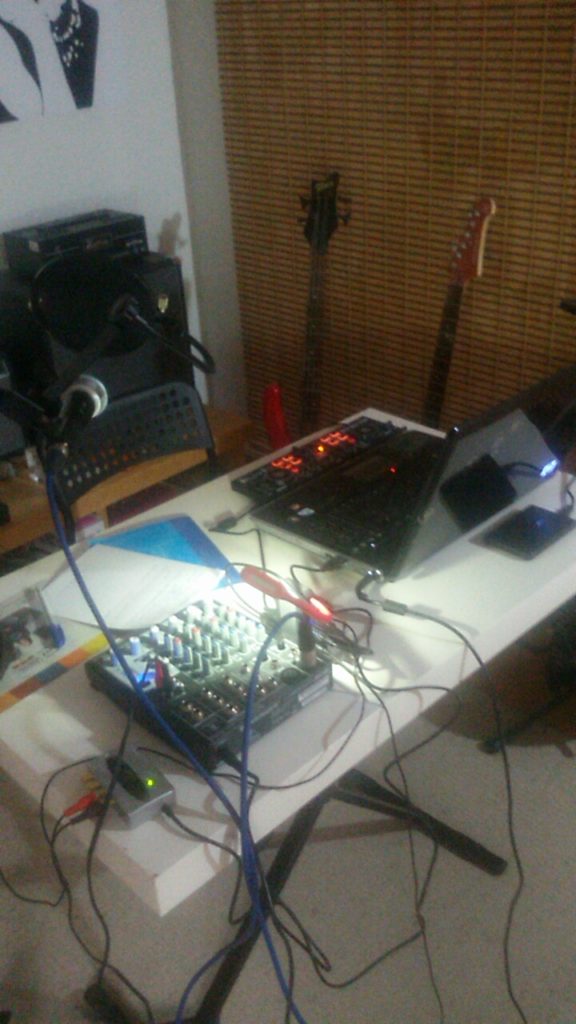 Welcome to our weekly podcast setups section. Here, podcasters tell us how they record their podcasts, where they host them and much more. This week we have the podcast 57 Podcast Series.
Tell us about your podcast
I've had other projects before, but this is my new podcast. The main theme is personal growth and positive thinking. I want to teach people how I have been able to overcome some negative moments in the last years of my life. I also talk about the activities I do in order to channel my inner peace. Small motorcycle trips, sometimes lasting only one day, another two or three days. And the photography I take on these trips or also in the city of Madrid.
What microphone do you use to record the podcast?
I use very simple but very effective equipment. My microphone is a dynamic voice microphone, an SM-58 from the German house thomann. It is no longer manufactured, its features are very similar to those of the shure sm 58m microphone, in fact it is a clone.
The microphone is good, but since it is dynamic I have to use a mixer, a behringer xenyx 802 analog and I digitize the input with a behringer uca202 card. The mic is good but in that configuration it has a little background noise that I have to eliminate in the edition
What software do you use to record the podcast?
Well, I tried to record with a script but I can't, so I do everything at the same time, while my voice is recorded, the background music is also recorded. For that I chain songs suitable to the theme and. I put it to play in virtual dj, the microphone is also connected to the virtual dj and everything is recorded at the same time
Where are you hosting your podcast?
The podcas accommodation is in Spreaker, but I have my website for the podcast and also uploads to google podcast, spotity and youtube
Anything else you want to say about your podcast setup?
In a short time I will make improvements to the equipment. A condenser microphone, is better for vocals, and a Focusrite Scarlett card, but I will continue recording with my Virtual Dj and the Numark Dj2GO2 controller, with this I am very happy I can handle the music while I speak. I do very little editing on the sound and for that I use Audacity.
Links