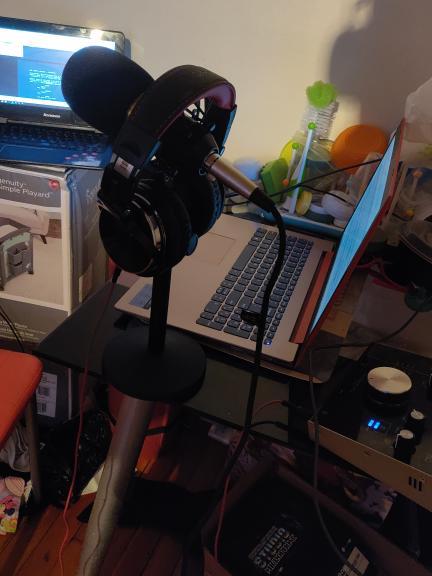 Welcome to our weekly podcast setups section. Here, podcasters tell us how they record their podcasts, where they host them and much more. This week we have the podcast Beyond Borders with RoseGold and Kid Gravity.
Tell us about your podcast
Our Podcast rashes you on a journey of "WTF". A Cameroonian from Washington D.C. (RoseGold) and a Jamaican from New York City found each other on a Screenwriting Job board and 3 years later, debate any topic from a Black perspective.
What microphone do you use to record the podcast?
We use the "M-Audio 2×2" Studio Pro setup.
The mics are great. Rose uses a Mac and Kid uses Windows. Initially, Kid would frustrate Rose because his old computer didn't have enough RAM to support recording and "Forced Shutdowns" almost became commonplace. But, with upgrades, the show is nearly flawless.
What software do you use to record the podcast?
We use "Cast" to record and YouTube to do interviews depending on how many people are on the docket.
Where are you hosting your podcast?
We use Anchor.FM, which distributes to Tunes, Spotify, Podbean, Google Podcasts, Overcast, Breaker, Radio Public, PocketCasts and iHeartRadio.
Anything else you want to say about your podcast setup?
We plan on upgrading this spring, so stay tuned!
Links