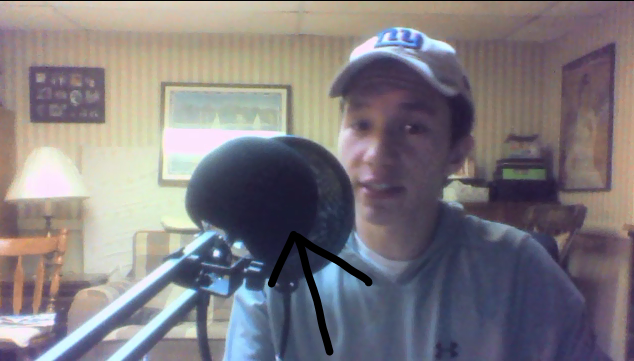 Welcome to our weekly podcast setups section. Here, podcasters tell us how they record their podcasts, where they host them and much more. This week we have the Big Blue In The Bronx Podcast Setup.
Tell us about your podcast
The podcast is based on the New York Giants and the New York Yankees. I go into detail about recent news surrounding the teams, competitions for positions in the offseason, free-agent signings, stats and analytics, and possible trade deals. I also do occasional interviews with members of the NFL and MLB communities. (Example: former MLB umpire Dale Scott).
What microphone do you use to record the podcast?
Blue Snowball with Pop Filter and Microphone stand.
The Microphone works well for streams and the podcast itself. Eventually, I would like to upgrade to a Blue Yeti or a USB microphone because I believe the sound could be a tiny bit better and it could sound similar to a radio show.
What software do you use to record the podcast?
Audacity for audio. Wondershare to transport the audio and the intro for the MP3 for podcast platforms. OpenShot Video Editor for YouTube.
Where are you hosting your podcast?
Podbean
Links