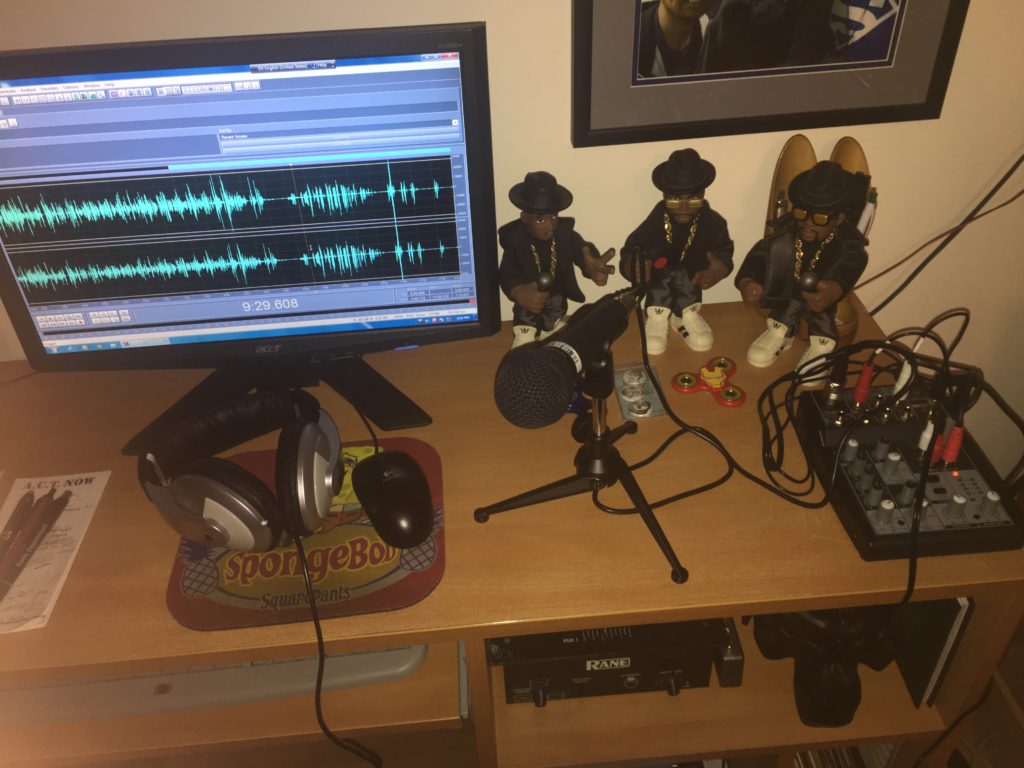 One more time, our weekly section. This week we have the podcast Infinite Banter.
Tell us about your podcast
Infinite Banter is a podcast that talks about various topics including Hip Hop, TV, Movies, Comic Books, Wrestling, Star Wars, The Walking Dead, Comic Cons. Often, there are guests related to these topics that appear on the show.
What microphone do you use to record the podcast?
Behringer microphone and headphones.
I have used this microphone and the equipment it came with for a year. I have great regard for the microphone, sound quality is excellent. I do use a mic cover to help from popping "P's". The microphone and headphones came together along with a soundboard, which I bought together. Behringer is the brand and I recommend it highly.
What software do you use to record the podcast?
Cool edit pro. I learned how to use this program during my time working as a producer at a radio station.
Where are you hosting your podcast?
Podcasts.com
Anything else you want to say about your podcast setup?
I generally record in segments, especially when there is a guest and fit the segments together as a cohesive show, along with intro and outro music as well drops recorded by past guests to transition between segments. I host on podcasts.com and it then distributed to most digital platforms.
Links