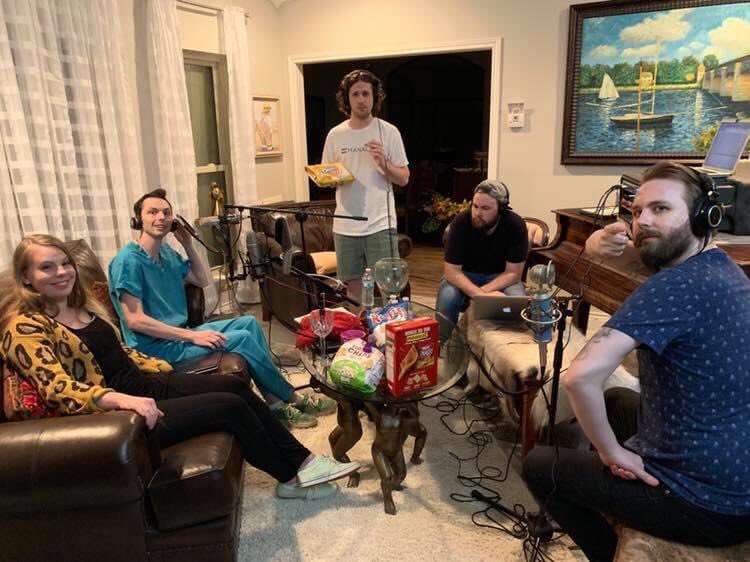 Welcome to our weekly podcast setups section. Here, podcasters tell us how they record their podcasts, where they host them and much more. This week we have the Jock Doc Podcast Setup.
Tell us about your podcast
The Jock Doc Podcast is an improvised comedy with the premise of being a medical education podcast. A typical episode features a medical lesson, listener feedback, maybe a sketch or two, and, of course, a strange guest.
What microphone do you use to record the podcast?
ATR2100 & Rode NT1A
The ATR2100 is nice except that you have to watch for plosives. Since it is a dynamic mic, it is more adaptable to noisy settings. And the Rode mic is great but, like any condenser mic with sensitivity, you have to be careful when and how you use it so you don't pick up on background noise.
What software do you use to record the podcast?
Audacity, GarageBand, and Logic.
Where are you hosting your podcast?
Libsyn
Anything else you want to say about your podcast setup?
We rarely record together anymore with the pandemic going on, and when we do, we usually aren't taking pics. But here is one of our first recordings from last year. This was before we obtained the ATR2100 mics, but it does include a Blue mic (on the right) that was used again in tomorrow's episode. Snacks are obviously also a critical part of the setup: White cheddar cheese its, ritz sour cream and onion crackers, and golden Oreos. But our snack setup has changed a little since then as well.
Links