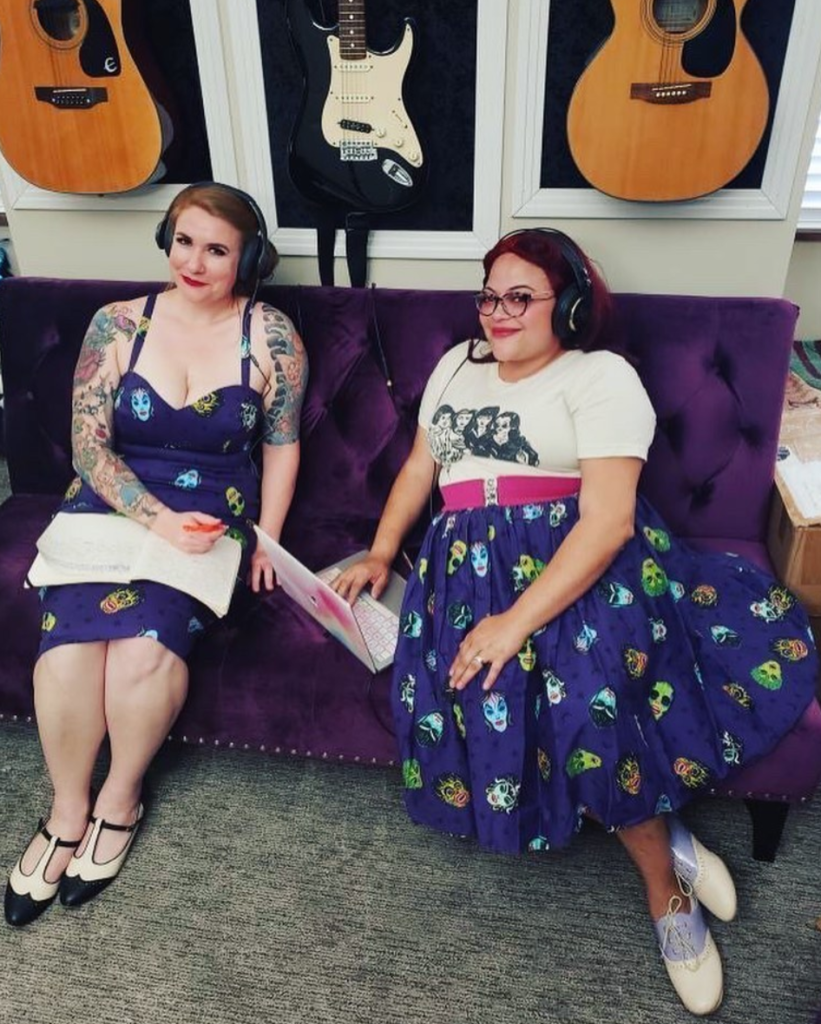 Welcome to our weekly podcast setups section. This week we have the podcast Squad Ghouls.
Tell us about your podcast
We're just a couple of creepy gals, who love creepy things. Based in the greater Los Angeles area, Briana and Sara have loved all things spooky for as long as they both can remember. We discuss all things that go bump in the night including horror movies, virtual haunted tours, conventions, horror movies, urban legends, and theme park haunts.
What microphone do you use to record the podcast?
We use Rode NT5.
Although they aren't the newest or fancie at condenser mic on the face of the planet, these little guys are great. They are more commonly used for instruments, but they actually do a great job of cleanly capturing vocals as well. They capture bright and complex sounds with no distortion.
What software do you use to record the podcast?
Pro Tools.
Where are you hosting your podcast?
Podbean.
Anything else you want to say about your podcast setup?
We use AKG K240 headphones.
Links