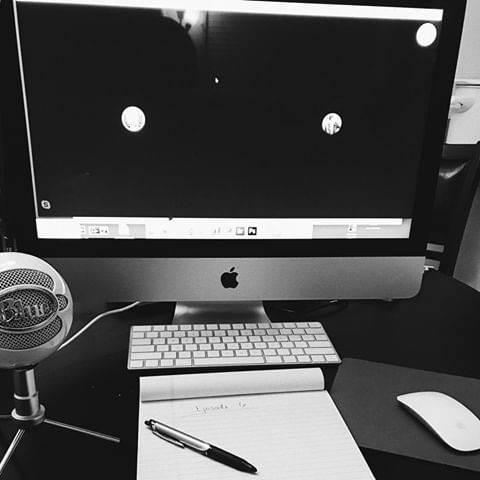 Welcome to our weekly podcast setups section. Here, podcasters tell us how they record their podcasts, where they host them and much more. This week we have the podcast The Unexamined Hype.
Tell us about your podcast
The Unexamined Hype is a passion project between three friends who have a love for hip hop. We would never claim to be experts on the subject, but we do find value in taking time to unpack what we like and don't like about what we are hearing. Socrates said, "The unexamined life is not worth living." We feel that this is also true of hip hop- that examining the music you are listening to is essential to the listening experience. Two of our hosts are based out of Sacramento California, while our 3rd host is based out of San Jose California.
What microphone do you use to record the podcast?
We use the Blue Snowball microphone.
It's a great mic for what we need it for. As a podcast that is in our infancy and is working on a shoestring budget, the blue Snowball Mic gives us a higher quality audio input while not breaking our bank!
What software do you use to record the podcast?
As our podcast is recorded from 3 different locations, we use Skype audio call, and recording feature initially, then use Logic Pro X to edit post recording.
Anything else you want to say about your podcast setup?
Apples ecosystem seems to work best for our setup. We record using a couple of Macs and an iPad, and the 3 seem to have no issues with file formats.
Links