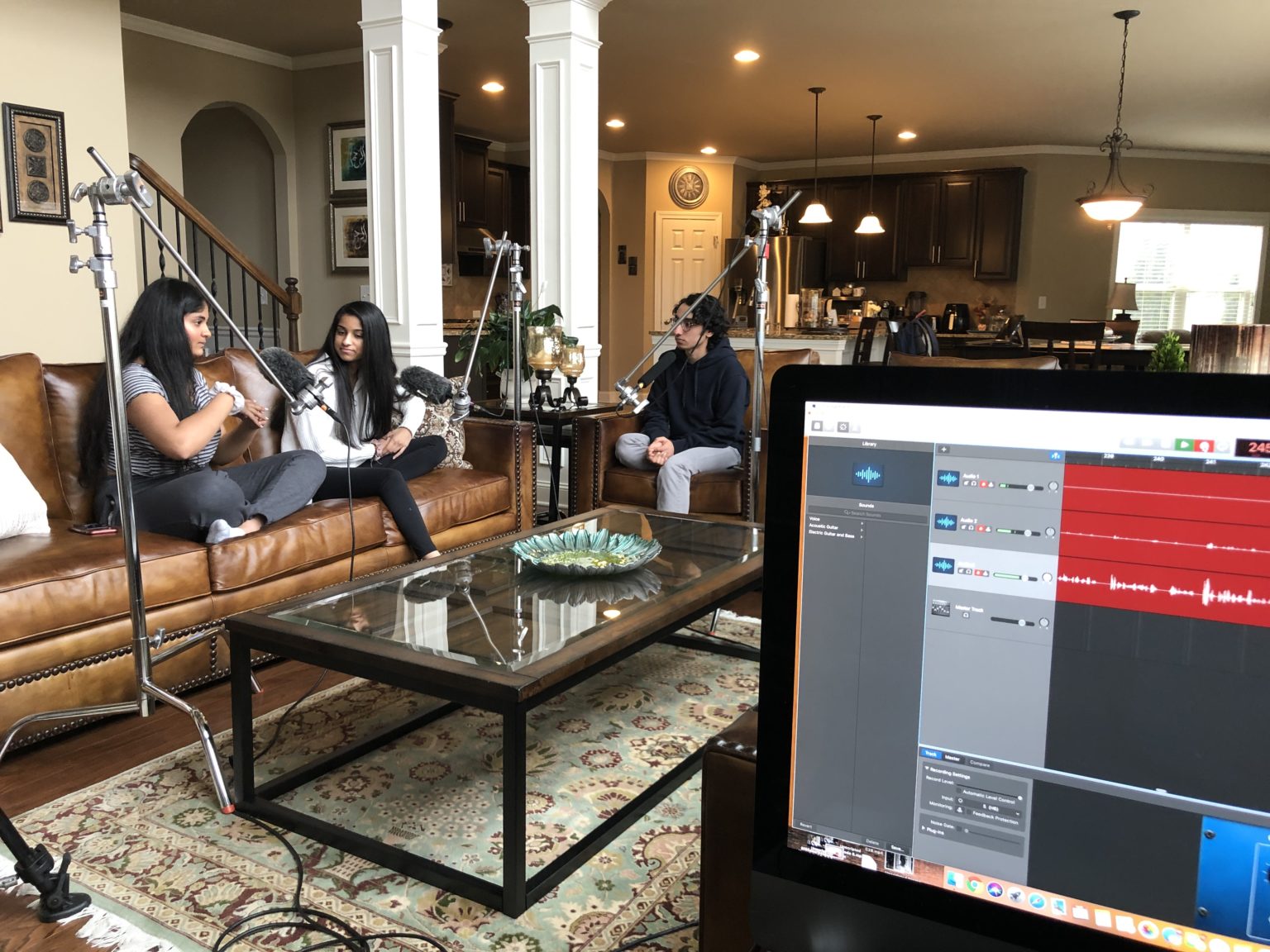 Welcome to our weekly podcast setups section. Here, podcasters tell us how they record their podcasts, where they host them and much more. This week we have the podcast The Unscripted Show.
Tell us about your podcast
The Unscripted Show is a bi weekly podcast held by high schoolers. Our goal is to inspire our community by showcasing other talented highschoolers. We interview high school entrepreneurs, filmmakers, youtubers, etc. Our audience are those people who want to achieve something larger than reality and we connect them with role models they can follow. The Unscripted Show also hosts discussions that discuss the current world from a student's perspective and what other students can do to improve our world.
What microphone do you use to record the podcast?
We actually use various mics as we are mostly mobile and record in different locations opposed to a studio. Because our setup must be portable, normally we use shotguns run through an H6 interface, most frequently we use Sennheiser MKE 600 mics.
These mics are great, they are portable and great for location recording which is what we are accustom to. They make for an easy setup and work well for batch recording (having guests come in and out on a tight schedule), opposed to more stationary studio mics or even lavs, from a production standpoint lavs usually revolve around a lot of variables such as clothing. While not ideal, the shotgun mics that we use work for mobile setups and if used correctly one can still relay high quality audio.
What software do you use to record the podcast?
We use GarageBand to record, running three mics through an H6 interface directly recording into GarageBand. However, since we also record video with our podcasts we edit using the Premiere and the Adobe suite (Photoshop for graphics, Audition for audio), as well as DaVinci Resolve for color correction.
Where are you hosting your podcast?
We use Podbean to host our podcast but we also separately upload to Youtube for people who wish to watch as well, as we record all of our episodes with video as well.
Anything else you want to say about your podcast setup?
Our production mostly consistes of a three mic setup, location varies (mostly changes with each season), and on recording days we can cut anything from 1-6 episodes, usually the latter. Also this is all high school students, our host Maahir Murad, and our producer Alex Taylor are both Juniors, and our writer, Asad Mapari is a Senior, additionally all of our guests are teenagers and young adults as well.
Links